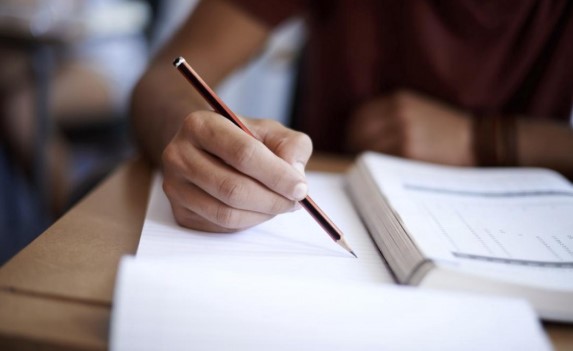 Everybody knows that examinations are an important part of the school life. Be it your class 10 board exam or the scholarship exam for class 9; clearing them all is quite crucial. Now, while it is not a tough deal to pass your board exams, acing a scholarship exam is. The reason? Well, for your 10th board, you will have various people like your teachers, tutors, and friends to guide your way. Furthermore, there are regular classes where you can prepare for the final exam.
However, there is hardly any such advantage when you prepare for a scholarship exam for class 9 like ANTHE. The only reliable way to prepare is self-study and many students don't know anything about that. To help such students, we have prepared a list of things-to-do which can help them ace the scholarship exam with flying colors.  Check them out!
Thoroughly Check the Syllabus
If you prepare without knowing about the syllabus, it's no less than wasting your precious time. There will be high chances that you will be studying the topics which are not even a part of the syllabus. Therefore, the first thing you need to do is check the syllabus thoroughly and get familiar with it.
In addition to this, you should also check the exam pattern to see how many questions you can expect in the scholarship exam and what is the total weightage of each topic. This will help you in determining how much time you should spend on a particular topic. In case you have applied for Aakash National Talent Hunt Exam (ANTHE), you can easily get the syllabus on their official website and start planning your preparation.
Prepare Time Table
Once you have acquired all the information about the syllabus and the topics, make a time table. Devote enough time on each subject as per your hold on it. For instance, if you are not good at mathematics, try to allot most of your time to that subject. This will help your studies progress in an organised manner.
In case you wish to make some changes in your timetable, do that without any hesitation if it aids in preparing better. Also, don't just make the time table but also follow it on a regular basis.
Practice Hard
It may be a tiring and annoying thing to do but practice is extremely important when it comes to acing exams with excellence. It helps you become expert in subject that you were always afraid of. Not just this, practising also improves your speed in solving questions. This proves to be a life saver when you have to solve around 90 questions in just 2 hours and that too accurately.
In addition, practice also helps you in analysing if you are ready for the exam or not. In case you don't find your preparation to be strong enough, you can go back on strengthening your concepts again.
Revise Regularly
Just like practice, revision is also one of the solid foundation pillars you need to build success in scholarship exams. So, while studying the concepts, make small notes and use highlighters to mark the important things you will need to revise later.
By revising regularly, you can understand the concepts better and this will certainly help you when you will be stuck on a question in the examination hall.
Take Breaks
Studying continuously will exhaust your mind and weaken its concentration power. Thus, it is essential to take short breaks during your preparation. In addition to breaks, ensure that you take a healthy diet and proper sleep so that your body and mind are focused and refreshed.
Remember that if you feel tired and sleep-deprived, you will not be able to give your best shot in the exam even if you have prepared perfectly. So, don't stress yourself and take proper rest while studying.
Acing a scholarship exam is a tough task but if you follow the right way and prepare diligently, you have high chances of being successful. And now that you know the tips, we advise you to start your preparation today. Also, don't forget to apply for the scholarship soon, if you haven't done that already!
Deepak Kumar is the founder of careeradvice4u.com. He is a Professional Blogger, web designer, and a teacher too. He has done Computer Science from Delhi University and has 8 years of teaching experience. He teaches various subjects upto XII class and above that also. He had in his mind from a very long time to use his blogging passion for the help of School, college students, and other job seekers. Careeradvice4u will bring to you all the information and stuff that you need to shape up your career. He is also the founder of successfully growing tech blog: techadvises.com and also runs his own web designing company DivWebs which deals in all types of web solutions- Web designing, development and Android apps designing.