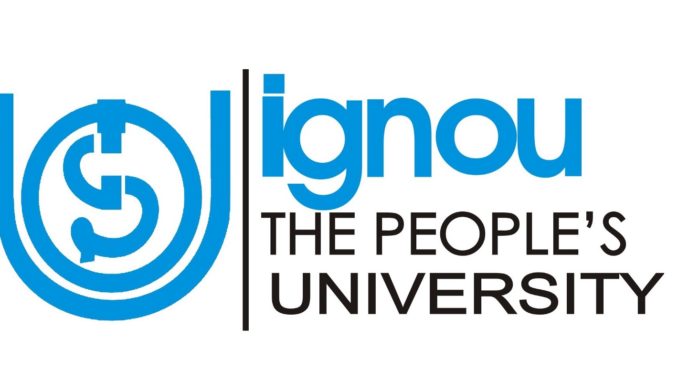 Indira Gandhi National Open University, IGNOU Gyan Vani Radio (FM 105.6) Varanasi has released Job notifications for the post of Casual Announcers/ Presenters/RJs (Graduate). The last date to apply for the IGNOU Recruitment is 15 December, 2018. The IGNOU Recruitment 2018 notification was released officially on 10/11/2018. In this post, we are sharing everything you need to apply for IGNOU Recruitment 2018.
IGNOU Recruitment Release Date: 10/11/2018
Last Date for IGNOU Recruitment 2018:   15 December 2018
How To Apply for IGNOU Recruitment 2018
The application for IGNOU vacancy needs to be addressed to the The Station Manager or Regional Director Gyan Vani, Varanasi, Gandhi Bhawan, BHU Campus, Varanasi 221005 or mail  us-gyanvani0@gmail.com and antripathi@ignou.ac  All the interested candidates are requested to apply before 15 December 2018. You can check the details about the Application here:
http://rcvaranasi.ignou.ac.in/Ignou-RC-Varanasi/userfiles/file/Advertisement%20&%20Proforma%20for%20Casual%20Announcers,%20Presenters.pdf
Educational Qualification for IGNOU Recruitment
1) Candidate possessing a Graduate degree from any recognized institute or university.
2) A good command on reading scripts /writing scripts either in Hindi, or English or both Hindi & English
3) The Radio Presenter or the Announcer must have a nice on-air presentation knowledge of educational programmes. She or He should know how to be presentable. She/He should execute station-generated programming. Must be able to learn and use broadcast software. Candidates should be aware and must possess radio broadcast knowledge.
To know more details about the Application form you can check the Official website of IGNOU. www.ignou.ac.in
Responsibilities of the Post:
He or she will have the Following responsibilities. Under the General supervision of the Varanasi Gyan Vani Station Manager/ RD, the Announcer/Presenter candidate shall be responsible for writing, and hosting educational Programmes and also the Announcement work. They will also be responsible for the conduction of Live Discussion/ Interviews and other formats of Programmer as per the schedule in accordance with the Gyan Vani FM Radio Guidelines/Past practices.
Useful INFORMATION about IGNOU
Website Address: http://www.ignou.ac.in/
Postal Address:Room No. 01, F-Block, Tagore Bhawan, New Academic Complex, Indira Gandhi National Open University, Maidan Garhi, New Delhi-110068.
Tel:011-29536441
Fax: 011-29532175
E-mail:sunainak@ignou.ac.in
Deepak Kumar is the founder of careeradvice4u.com. He is a Professional Blogger, web designer, and a teacher too. He has done Computer Science from Delhi University and has 8 years of teaching experience. He teaches various subjects upto XII class and above that also. He had in his mind from a very long time to use his blogging passion for the help of School, college students, and other job seekers. Careeradvice4u will bring to you all the information and stuff that you need to shape up your career. He is also the founder of successfully growing tech blog: techadvises.com and also runs his own Web Solutions company, xPress Web Solutions, which deals in all types of web solutions- Web designing, development and Android apps designing.
Latest posts by Deepak Kumar (see all)