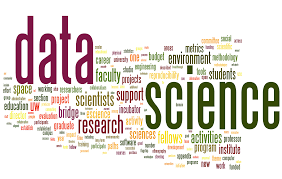 SAS software is the market leader in data analytics. Despite the overwhelming competition from other programming languages, SAS still dominates the industry and remains the most trusted and used programming language as far as data science is concerned. Being a market leader for almost two decades shows that the adaptability of SAS to the developing technologies is high.
Data science has become a niche for organizations, as every one of them is integrating data analysis as an essential part of their business models. From freshers to seasoned veterans, knowledge of SAS has become of utmost importance. Therefore, if you want a high-profile job in the field of data science and analytics, try taking SAS training in Delhi or any other city and increase your chances of grabbing the job.
SAS has a huge part to play in the future of data analytics. Even as a fresher, you can have various benefits if you are skilled in SAS skills. To help you take an informed decision, here are some of the reasons why learning SAS is important for you:
SAS programming tops the list of the most valuable career skills that organizations look for. If a programmer has SAS in his/her kitty, the average pay boost is over 6.1 percent. If you search for data analytics online, expertise in SAS will be the most in-demand skill asked by the employers. So, if you want your career to take a start that can provide you not only a bright future but also the opportunities to learn and evolve with the developing market, get skilled in SAS.
Fourth Generation Language
SAS is a fourth gen language; it has all the components and features that will help you cope with the industry standards. It is also one of the easiest languages to learn, so if you are not good with programming, you need not worry much. SAS provides a GUI that allows easy access to the different application at a time. Moreover, as SAS is a script-based application, it makes working with large data easy by generating reports and graphs.
Ability to Read and Format Data
SAS can easily read the data files developed by different statistical packages. It allows incorporation of data files created by Minitab, SPSS, Systat, Excel and others directly into the program. It helps you in maintaining information in the form of statistical packages so that you can convert them in SAS file format if required. Learning SAS will also help you in maintaining the previous data formats that you managed.
SAS is more versatile than other programming languages to meet your data analysis needs. It has higher flexibility with different output and input formats. There are numerous processes for inferential, descriptive and forecasting kind of statistical data analysis. Moreover, as SAS is an integrated system with an architecture similar to the various modules or products, if you master a single module you can transfer the knowledge to various modules. This saves you from the trouble of going over things again and again.
SAS is one of the most used languages in the world; it has a worldwide electronic network of SAS users which is extremely easy to access. There are multiple SAS resources available for free at your fingertips, and you can connect with different SAS experts any time. These experts will willingly share their expertise and provide solutions on any query that you have regarding SAS.
The solutions in SAS are built on an intelligent architecture that is both scalable and open. It allows seamless integration of various platforms and processes. The architecture relies on user-written programs or scripts that are processed whenever they are requested to perform. The key to use SAS effectively is to learn tricks and rules to write good scripts.  
In this data-dominated world, analytics is the new hype. And for a good career in data science or analytics, good knowledge of SAS is essential. To get a good grasp on the fundamentals and business uses of SAS, you can opt for SAS training in Delhi or Noida. This will help in getting the right start for a lucrative career.
Deepak Kumar is the founder of careeradvice4u.com. He is a Professional Blogger, web designer, and a teacher too. He has done Computer Science from Delhi University and has 8 years of teaching experience. He teaches various subjects upto XII class and above that also. He had in his mind from a very long time to use his blogging passion for the help of School, college students, and other job seekers. Careeradvice4u will bring to you all the information and stuff that you need to shape up your career. He is also the founder of successfully growing tech blog: techadvises.com and also runs his own Web Solutions company, xPress Web Solutions, which deals in all types of web solutions- Web designing, development and Android apps designing.
Latest posts by Deepak Kumar (see all)