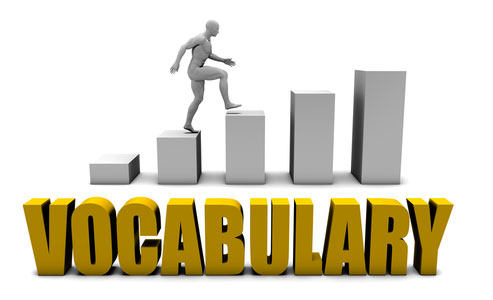 SSC Exam Vocabulary for English Section
SSC Exam Vocabulary: Staff Selection Commission is the body which is responsible for a lot of Recruitments. SSC CGL or SSC Combined Graduate Level Exam is the one for which lakhs of people prepare for the whole year. Candidates from all over India prepare for this exam. SSC CGL Exam is conducted in the month of July or August every year depending on the SSC Notifications or SSC Exam Calendar.
SSC CGL or SSC CHSL Exam has 4 sections in overall in the SSC Pre Exam. SSC conducts its Pre Exam and then students who qualify in the SSC Pre Exam appear in the SSC Mains Exam. SSC CGL and the SSC CHSL exam has four sections namely Reasoning, Quantitative Aptitude, General Awareness, and English Section. Most of the students are confused as How to prepare for SSC CGL English Section.
This SSC Exam Vocabulary will help you to score good marks in SSC English Exam. It will also help you in other Government jobs Exams. We will update you with more Vocab words in our next SSC Exam Vocabulary Article. So, have a look at the vocabulary for SSC CGL 2017.
Also Check: Noun and Types of Nouns
SSC Exam Vocabulary: Best English Vocab Capsule 2017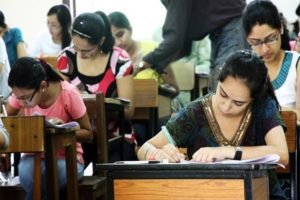 Below is given the list of Top and the best English Vocab that you can notice in most of the previous year SSC CGL and SSC CHSL exam. We hope this will help you to score more marks in the English section of SSC CGL Tier 1 and also in the SSC CHSL Exam. These are the most important words for SSC CGL.
"SSC Exam Vocabulary"
SSC Exam Vocabulary with Letter A
Amputee:  A person whose limb has been amputated
Anachronism: Something that is not suitable for its existence
Anarchy: Absence of Government
Arable: Something suitable for growing Crops
Arena:  An area surrounded by seats for fight, sports etc
Arid: No rain
Apartheid: Discrimination on the basis of race.
Annihilate: Complete destruction of something
Don't Miss: Learn English Grammar Online
SSC Exam Vocabulary with letter B
Belligerent: Related to War
Bigot: A person having narrow views for religions
Bicentenary:  2ooth Anniversary
Bilingual:  One who speaks 2 languages
Ballad: A very long poem/Song
SSC Exam Vocabulary with letter C
Cavalry: Soldiers fighting on horses
Cannibal: A person who eats flesh of humans
Cemetry:  A Place where people are buried
Catalogue: A detailed list of books
Celibate: Not married
Carcinogen: Cancer-causing substances
Cacophony:  A harsh sound
Connoisseur:  A person who is a real appreciator of music and art.
Coterie:  A group of people for Self-interest
SSC Exam Vocabulary with letter D
Destitute:  Lacking all the possessions
Dossier: A set of documents
Dexterous: Having the skill to handle things
Dismayed: Full of Depression
Drizzle: Light Rain in form of fine droplets
SSC Exam Vocabulary with letter E
Eccentric: Having uncommon habits
Edible: Suitable for eating
Effeminate: Having woman manners
Elixir: Magical Liquid
Efface:  Wiping out
Epilogue:  A short speech after the drama
Exonerate: To set someone guilty free or blame
Etiolate: Getting yellowish in absence of light
SSC Exam Vocabulary with letter F
Fable: A story which giving lessons with the medium of animals and objects
Funambulist: A person who walks on the ropes
Freelancer: A person who believes in self-employment and is open to working for various companies
Foreman: A male supervisor to keep a check on workers
Fugitive: One who tries to escape from the Law
Fratricide: One who murdered his brother
Foliate: Similar to leaves
Fob: An extended chain attached to a watch
SSC Exam Vocabulary with letter G
Gallant: Bravery
Garrison: A soldier's group that lives in Fort
Glutton: A person who eats too much
Granary: Grains store
Gregarious:  Animals living in group/flocks
Gratis:  Without the Payment
Gullible: One who is easy to cheat upon
Gimmick: A device or a trick to get attention or publicity
Also See: How to Manage Time as a Student or Professional
SSC Exam Vocabulary with letter H
Haggard: Badly tired and unwell from worry or a suffering
Heresy: Opposite beliefs to what is believed
Hegemony: Showing dominance on a group
Heifer: Cow that hasn't bred yet
Harridan: Belligerent old lady
Hamlet: A small village
Hallucination: Imaginary things that have no reality
Hag:  Not pretty woman
SSC Exam Vocabulary with letter I
Iconoclast: Against the traditions
Idiolect: A speech way of a person
Impervious: A person who remains static to what other people think and arguments
Impostor: One who shows a false image of what he is not
Indefatigable: One who doesn't get tired
Ineptness: Absence of skills
Inexorable: Something which can not be halted
Insatiable: Not capable of being satisfied
SSC Exam Vocabulary with letter J
Jargon: Technical terms or special words/terms
Jovial: Cheerful person
Juxtapose: Keeping one thing next to another
Jibe: A remark that can be insulting in nature
Juggler: Who can balance objects in the air
Jingoism: Very Aggressive kind of patriotism
SSC Exam Vocabulary with letter K
Kleptomaniac: A person who has a habit of stealing things
Knell: A voice of the bell of Funeral
SSC Exam Vocabulary with letter L
Laxative: Bowl cleanser medicine
Lexicon: Vocabulary of a particular language
Loquacious: A person who speaks a lot
Liar: A hidden place for animals to live.
Libertine:  Behaving non-morally in the cases of sexual matters(especially men)
SSC Exam Vocabulary with letter M
Matricide: A person who kills his own mother
Maxim: A brief statement of Truth
Massacre: Slaughter of a large number of people
Maniac: Enthusiasm for work in a mad manner
Misogynist: Hating the women
Morphology: Study of morph i.e. forms
Motel: Hotel on the roadside
Monopoly: Single right or authority to produce or sell something
SSC Exam Vocabulary with letter N
Narcissism: Always Praising self
Nonpareil: Something you cannot compare
Nocturnal: Night person or awake at night
Nimble: Agile
Nemesis: Decline due to our actions
Numismatic: Collecting coins
Nuance:  Very small difference in color or meaning
So, this was all about the SSC Exam Vocabulary for English. These are the Important SSc Vocabs that repeats in the SSC CGL and SSC CHSL exams. Hope it helps you to score good marks in SSC CGL/CHSL English section.
Deepak Kumar is the founder of careeradvice4u.com. He is a Professional Blogger, web designer, and a teacher too. He has done Computer Science from Delhi University and has 8 years of teaching experience. He teaches various subjects upto XII class and above that also. He had in his mind from a very long time to use his blogging passion for the help of School, college students, and other job seekers. Careeradvice4u will bring to you all the information and stuff that you need to shape up your career. He is also the founder of successfully growing tech blog: techadvises.com and also runs his own Web Solutions company, xPress Web Solutions, which deals in all types of web solutions- Web designing, development and Android apps designing.
Latest posts by Deepak Kumar (see all)