RV College of Engineering and students performance in UPSC
R V College of Engineering is a leading engineering college in the state of Karnataka. Its main objective is to provide students with industrial exposure along with academic knowledge. The University has provided students with the best placements and has a placement record of almost 100%. In this post, we will talk about the RV College of Engineering Wiki, placements, courses and the 12 Students of RV College of Engineering who qualified in the UPSC examination. 
The RV College of Engineering is known for its excellent teaching proficiency and has progressively risen to be one of the best colleges in the country. RV College of Engineering was established in the year 1963 and provides undergraduate, postgraduate and doctoral courses in various fields of Science and Technology. In fact, it provides the most number of specializations in post graduate courses.
Also Check:  Apply For Scientist Job, Pay Scale 15,600 to 39,100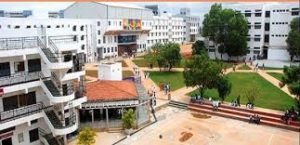 This year, however, the college has hit a new zenith of pride. Out of lakhs of people who had appeared for the Civil Service examination, only 1099 candidates were selected. 12 candidates out of the selected ones were from R.V.College of Engineering.  A professor said "It is a matter of immense pride and prestige for our college. All twelve of them were extremely hardworking students and have deserved every bit of the recognition"
The UPSC New Delhi center have said that they will display the mark sheets within 15 days or so.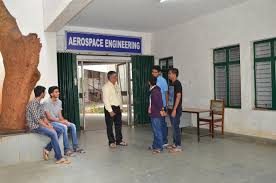 Although the RV College of Engineering has an excellent placement cell, the twelve students decided against sitting for placements, despite their excellent academic records. They instead decided to go for UPSC coaching and follow their dreams of becoming a civil servant.
However, the twelve students are immensely grateful to their college for the immense support and encouragement that the institution has showered them at all times.
More about the 12 Candidates Who Qualified the UPSC Exam
Out of the twelve students, Nikhil B scored the highest rank and was placed 107 in the entire country. The other students were,Praveen Kumar (173), Ratan B (178), AmareeshwarPatil (376), Nitin Raj (476), HarshaVardana (598), Apoorva (613), Jagadish (678), AnandRatkal (722), DyanappaAirani (780), PramodNayak (923) and Keerthi (1014).
RVCE Principal said " Only 1099 students were selected and to have twelve of our students in the selected lot is inspiring for our present students and a matter of great joy for our college" No college in the past has seen a performance as such at the UPSC examinations, in the same year. The number of people selected from different categories was 00 in General category, 347 belonging to OBC, 163 from SC and 89 from ST
RV College of Engineering Admission
The University is one of the most competitive admission processes in the state. All admissions are done on the basis of CET and COMEDK. There is high demand for all courses at the college and the RV College of Engineering aspires to provide quality education to each of its students.
Deepak Kumar is the founder of careeradvice4u.com. He is a Professional Blogger, web designer, and a teacher too. He has done Computer Science from Delhi University and has 8 years of teaching experience. He teaches various subjects upto XII class and above that also. He had in his mind from a very long time to use his blogging passion for the help of School, college students, and other job seekers. Careeradvice4u will bring to you all the information and stuff that you need to shape up your career. He is also the founder of successfully growing tech blog: techadvises.com and also runs his own web designing company DivWebs which deals in all types of web solutions- Web designing, development and Android apps designing.