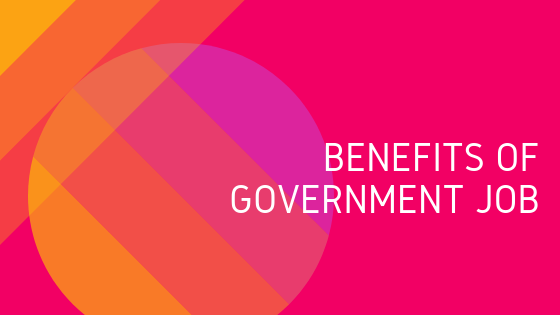 Sarkari Naukri Advantages
Everyone wishes to lead a good life and for that one needs to have a good job with less stress level and high pay. A Government job is something that everyone wishes to have. In India people aims for a good government sector job. There are a lot of bodies which conducts government job exams for various vacancies and posts in different departments. Apart from a good salary and peaceful working environment there are more benefits. Let us discuss some of the top benefits of a government job and the the advantages of Sarkari  Naukri in India.
5 Benefits of a Government Job
Below you can read the 5 common benefits of a Government Job. Though, there are many but let us today talk about top 5 advantages of Government job.
Good Salary
The best thing about a government job for a decent post is that you are paid a good salary. If you are working in a good department and working on a good post you will definitely get a good salary. Our day to day life things have become expensive in past few years, so one should ensure that he or she earns a good salary so that the hike in prices of commodities does not have much  effect on the quality of life. You can afford good educational services and facilities for your children so that they get empowered with knowledge. Salary always comes on time and you need not worry about your salary unlike some private sector jobs where there is a delay in salary. You don't need to work on target basis or lead basis. Most of the private sector jobs have now become target based or lead based. The more sales you generate, the more you will paid for your work. In a government sector job you can earn good money and can save well to plan the future of your children. You can manage the investments and can easily get loans from bank.
Apply for:  DRDO Recruitment 2018 Notifications 
Job Security
The next thing you can enjoy in a government job is Job security. Job security is something which is not sure in most of the private sector jobs. You don't know what happens next. Social media are full of examples where employees have been fired out without any valid reason or maybe when the company is not performing good. In a Government job, you and your family can live peacefully as you have the assurance of job security. In private jobs people work in  a company for few years and you don't know the type of working environment you will get here. People keep switching their jobs from one company to the next due to lack of good working environment. Sometimes the boss or your senior is cruel minded. You don't know when your arrogant boss fires you. So, working in a job where you have job security is much better than low paid private sector jobs. Your children will not have to suffer unlike in some private sector jobs.
Medical and Health Facilities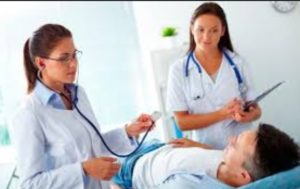 Health is Wealth is rightly said. You can only enjoy your life if you have a good health. There a lot of people who are earning good or have an abundance of money but they are diseased and stressed. They don't have peace of mind and lacks a good health which stops them from enjoying the beauty of life. Life is unpredictable and you never know when you fall prey to acute or chronice diseases. A fast paced life has made humans more prone to health issues. If you are working in a government job then you can enjoy health and medical facilities. You can get rebate and discounts because hospitals are on panel for state and central employees accordingly. Government issues you a card which you can use for your or your family member's treatment.
Pension after Retirement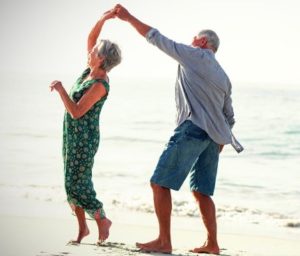 Life is good when you are young but when you become old, life becomes slow and you need support financially. Your medical expenses increases and someone need to take care of your medical bills. But in metro cities most of the people ignore and forget their old parents. So, the advantage of a government is that you will get a monthly pension after your retirement from work. This pension will be of great help when you become physically weak and old. The amount and process of pension scheme may vary as new pension schemes have been introduced for those who were recruited after the year 2004. Pension schemes are totally different for those who were recruited in and before the year 2003.
Also Check: Career and Blogging and How to be Successful in It
Respect among People
Money can be earned easily but it is hard to earn respect in society. In Government sector job there is one thing that you will definitely get for sure and that is respect. In India and mainly in Delhi, there is a trend that everyone prays for a government job for their children. Parents believe that a government job gives you more flexibility in work as compared to the private sector jobs in MNCs. Even the bride's family looks for a groom who is having a good government job. They also want to secure the future and the coming life of their daughter. You lead a respected and peaceful life if you work in a government department.
So, these were the top 5 advantages of Government Job in India. Hope you liked the post. Do let us know if you have any queries regarding any department or government sector job. Stay Tuned with Careeradvice4u.
Latest posts by Deepak Kumar
(see all)