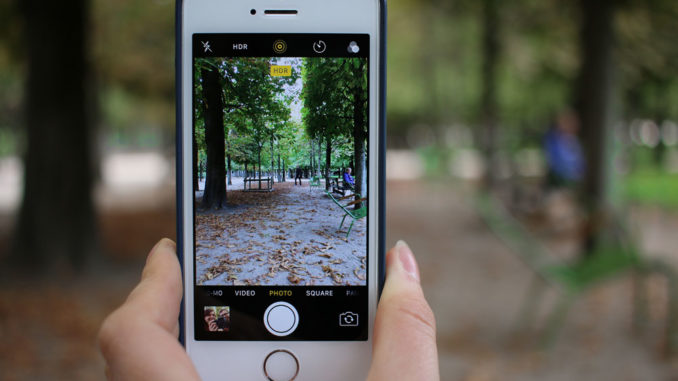 It seems like everyone is an expert at photo editing these days. Before, if you wanted a professional looking picture, you needed the help of a professional photographer. Now, photo editing apps let you easily create a masterpiece from your photos with just a few taps. I noticed this trend by simply browsing through my Instagram or Facebook newsfeed. A decade ago, pictures posted on social media were more raw-looking and not as polished. Today, the majority of the pictures look as if they've been taken by a professional. So, given that there are so many photo editing tools out there, I decided to put together a list of the best photo editing apps with photo filters and effects. After doing a bit of research online, I found a site with a list of the best 10 photo effect and filter apps.
I tried out some of the apps and selected the 3 that I liked the most. I'll provide a short review for each one below.
Photo Lab Picture Editor (Android) – Hundreds of photo filters and effects
One of the photo editing apps I liked the most is Photo Lab for Android. What I really liked about it is that in just a few taps you can make your photo look as if it had been edited by a professional. I also liked the wide variety of photo effects. Supposedly there are more than 900 photo filters and effects to choose from, which is more than I can ever imagine using. I also really liked the photo montage feature as it automatically swaps your face to turn you into a pirate, monster, and more. The results look really neat and are super fun!
While you can use many photo filters and effects for free, you will need to pay if you want to use some of the more advanced photo editing tools. However, I found that all the free features are more than enough to turn your photos into masterpieces, so you don't have to pay if you don't want to. On the other hand, if you want to access all the features, the upgrade is only a few bucks which is not bad at all.
Color Pop (iOS) – Edit the colors in your photos exactly as you want
Another app I really liked is Color Pop for iOS. I found this to be a great choice if you want complete control over the colors in your photos. Not only can you change the shade of the colors in your photos, but you can also change the color of a specific object, like your hair, your eyes, the sky, your shirt, and more. Another feature I really liked is that you can turn your photos into black and white and highlight any object in full color, creating a pretty awesome effect.
Although I loved the color editing tools, I must admit that it can take a bit of trial and error to highlight exactly the area of the photo you want to edit. On the upside, you can edit the brush size and zoom level which I found makes it much easier to pick the area you want to work on. And, there is also an undo feature if you make any mistakes!
Glitch VHS Art – Glitches and vintage effects for your photos
My third pick is Glitch VHS Art. I particularly liked the variety of vintage style and glitch effects that you can add to your photos. I found them to be really well done, and that they blend really well with any picture. I also liked that you can edit the effects exactly as you want using a variety of customization tools. Another plus I found is that you aren't limited to editing photos, as you can add effects and filters to your videos too!
The only thing I wasn't a fan about is that you need to scroll through the camera roll when you want to add a picture into the photo editor. It would be much more convenient if there was an option to choose a picture from an album instead. It is certainly not a deal breaker, but it would be great if the developers could include this option in the future.
Conclusion
I was surprised at how much you can do with the apps. But besides the 3, there were a couple of more that were good and some people might like it. So I'll share the link to the list I used if you want to find more similar tools.
So, these are my top 3 favorite apps for adding filters and effects to photos. Whether you want to enhance your photos to post on social media, or you want to touch them up before you frame them, I'm certain you will find exactly what you need. Happy photo editing!
Deepak Kumar is the founder of careeradvice4u.com. He is a Professional Blogger, web designer, and a teacher too. He has done Computer Science from Delhi University and has 8 years of teaching experience. He teaches various subjects upto XII class and above that also. He had in his mind from a very long time to use his blogging passion for the help of School, college students, and other job seekers. Careeradvice4u will bring to you all the information and stuff that you need to shape up your career. He is also the founder of successfully growing tech blog: techadvises.com and also runs his own Web Solutions company, xPress Web Solutions, which deals in all types of web solutions- Web designing, development and Android apps designing.
Latest posts by Deepak Kumar (see all)