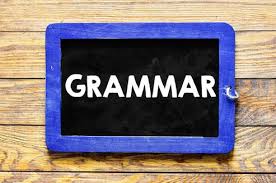 Best Grammar Checkers
English is a language that always seems to amaze both the novices and the experts alike. With times there are always instances when the language is improving at an exponential rate. Every now and then you get to listen to stuff that are new to you thereby making you constantly learn more about it. Another important aspect of the language is that you should be grammatically good to get a hold of it. It's not mandatory that you would know every aspect of grammar, even a little bit of knowledge would help you go a long way to grasp it completely.
Therefore, you can visit punctuationcheck.com to check some of the grammatical mistakes which you might have done for your essays, blog posts, articles, so on and so forth. Below are some of the tools that you can use offline to make your grammar checking a lot easier than necessary.
Must Read:   Tense Chart in English Grammar: Rules of Tenses [ With Examples ]
4 Best Grammar Checkers That You Must Check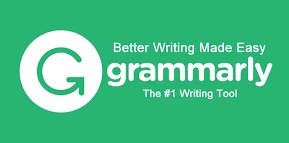 Perhaps one of the best grammatical error checker there is and it is a popular tool used by millions and millions of users all around the world. Grammarly offers a free online text editor which can use to write a temporary script, essay, article, blog post, anything and everything of your choice. The tool checks out some the obvious errors and if you are content to take a premium subscription of the product, then you would be able to avail an advanced Grammar checker as well. Grammarly also comes with a free extension which can be configured with Internet Explorer, EDGE Browser, Google Chrome and Safari as well. This exciting tool detects errors based on grammar, spelling, style of writing, punctuation, etc. and many more. You can click here for online grammar check and avail lots of freebies through Grammarly.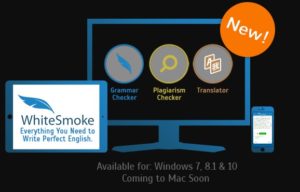 Whitesmoke is another one of the most comprehensive and streamlined grammatical error checker present which can be considered on par with that of Grammarly. The coolest feature about this tool is that, it generates a detailed report of all of the exploits that you might have made on your article or your written sketch. Plus, it would be rating your writing style based on multiple parameters and some of them are, expressions, voice, structure of the sentence, so on and so forth. Apart from spotting your errors in the sentences, it also gives you suggestions as to how best you can reframe it so that the sentence would look and sound better. It is a handy tool which should definitely be used once.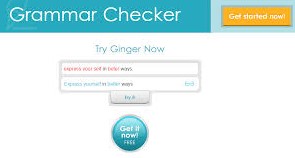 A grammar checking tool which resembles Microsoft Word in every aspect, Ginger is an online tool that has a myriad number of features at its disposal. It is designed as a tool that is simple and streamlined so that you can understand the language much faster than usually intended. It also has paid subscriptions with three categories, the free category which gives you access to the free content and features; the basic category which costs as little as $5 per month and you can take yearly subscriptions as well. Lastly it has the premium version for $90 and it seamlessly integrates with Microsoft Word to give you an intuitive experience.
Don't Miss:  Floccinaucinihilipilification: Shashi Tharoor's new book is a 400 page exercise of this Word
Language Tool is widely used among content writing experts to proof read their articles thoroughly which can therefore be used to eliminate any possible errors in the initial stages itself. Plus, you would need to download the Language Tool software to completely embrace and experience its features. The software gives you a trial version first and if you like what you see, you can switch over to the complete version. It is free and available to everyone for download and it is definitely a flawless tool to choose from.
So, these were the 4 best grammar checkers available online. We hope that you like these tools and would love to use them in your writing assignments. Stay tuned with Careeradvice4u for more such career related stuff.
Deepak Kumar is the founder of careeradvice4u.com. He is a Professional Blogger, web designer, and a teacher too. He has done Computer Science from Delhi University and has 8 years of teaching experience. He teaches various subjects upto XII class and above that also. He had in his mind from a very long time to use his blogging passion for the help of School, college students, and other job seekers. Careeradvice4u will bring to you all the information and stuff that you need to shape up your career. He is also the founder of successfully growing tech blog: techadvises.com and also runs his own Web Solutions company, xPress Web Solutions, which deals in all types of web solutions- Web designing, development and Android apps designing.
Latest posts by Deepak Kumar (see all)