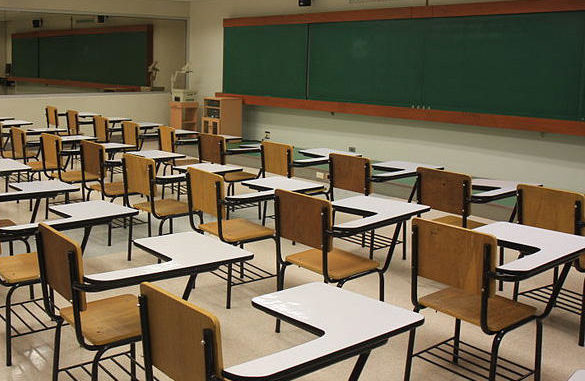 Best Institute in Rohini for Group Coaching
Delhi is the lifeline of India. It is also a hub of thousands of coaching institutes and educational centres. So, sometimes in this crowd, it becomes very difficult to choose the right coaching and tuition centre for your children. Right?? You should ensure that the future of your children is in the right hands. So, today in this article we will introduce you to one such institute, the Best Institute in North Delhi which is based on values and principles.
Institute Location: Plot No. 39, Ground Floor, Pocket 12, Sector 22, Rohini, Delhi
Landmark: Near Indane Gas Agency
Contact: Deepak :- 7503458306
Achievers Hub: Best Institute in Rohini , North Delhi
Achievers Hub Institute is the place where your quest for the best ends! This institute has an aim to provide excellent quality of educational services to school students. Achievers Hub is situated in Sector 22, Rohini, Delhi. It offers best group and individual teaching for all students and classes.
The faculty of the institute consists of highly experienced teachers with more than 10 years of experience. They have taught in all the prestigious institutes of Pitampura, Rohini sector 1,2,3,4, 6-10, 11, 13 and 21-24.
Special Batches for Juniors (Class 1st to 5th )
We have the best teachers for junior students. It's not easy for everyone to handle small children. So, we have the best female and male teachers who have taken complete training and has taught in various schools of Delhi.
HOME TUTORS ALSO AVAILABLE/REQUIRED
We also have best home tutors in Delhi for Classes 1st to 5th All Subjects. Classes 6th and 7th, All Subjects. Classes 9th and 10th English, Maths, Science, SST, Computers. For senior classes 11th and 12th too, we have the best Home tutors of Delhi for Accounts, Physics, Chemistry, Mathematics and English, Biology etc.
Delhi's Best Coaching institute for Class 6th to 7th
We have already started the batches for classes 6th to 7th for the session 2018-2019. If you have not enrolled for the batch, you should do it asap to avoid delay issues. We have both male and female teachers for classes 6th to 7th in our faculty. Group coaching is available for All Classes and All subjects. All the concepts are explained in details and if still any doubt occurs students are free to ask them between the class or after the class is over.
Best Institute in Delhi for Class 9th and 10th
We have also started the batches for classes 9th and 10th. The batches are already running from the month of April and around 30% of the syllabus has already been covered. Fresh batches are also available for classes 9th and 10th. Special focus is laid on the class 10th keeping in mind the exam pattern of board examinations.  Teachers explain all the concepts in details. Each and every concept is repeated atleast twice in the class. Exercises and extra questions are given to the students for homework. Regular weekly tests are organized to improve their overall performance. After NCERTs, we also give questions from different reference books like RD Sharma, LakhmirSingh for Science etc.
Best Coaching Institute for Class 11th and 12th in Delhi
The time period of class 11th and 12th is very crucial as it is the time when students start shaping up their career. They choose their streams and decide what they want to be in life. They need a good teacher to help them in academics and and the one who also offers them correct guidance. We have the best teachers for class 11th and 12th for Medical, Non Medical, Commerce and Art Streams. Special Maths batches for Classes 11th and 12th are also available. Regular Assessments and tests are organized to improve students' performance. We also teach them as how to deal with tricky and complex questions in exam.
So, this was all about the Achievers Hub Institute, Delhi. This is one of the best institute of Rohini, Sector 22. If you have any queries regarding the admission and fee structure, feel free to ask us in the comments section below.
Deepak Kumar is the founder of careeradvice4u.com. He is a Professional Blogger, web designer, and a teacher too. He has done Computer Science from Delhi University and has 8 years of teaching experience. He teaches various subjects upto XII class and above that also. He had in his mind from a very long time to use his blogging passion for the help of School, college students, and other job seekers. Careeradvice4u will bring to you all the information and stuff that you need to shape up your career. He is also the founder of successfully growing tech blog: techadvises.com and also runs his own Web Solutions company, xPress Web Solutions, which deals in all types of web solutions- Web designing, development and Android apps designing.
Latest posts by Deepak Kumar (see all)