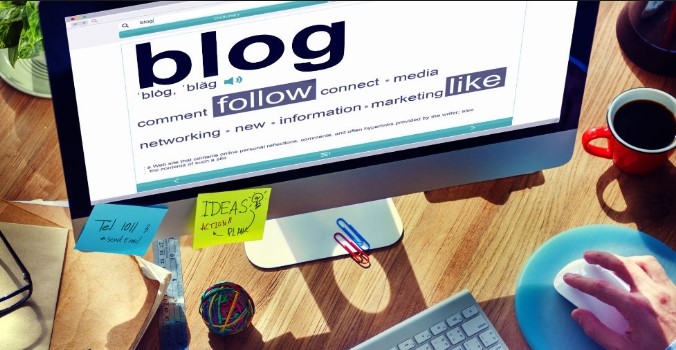 Choosing our career wisely is must if we truly want to enjoy our lives. When we graduate from our colleges we have a lot of dilemma. Some people prepare for the government jobs and some enter the MNCs. MNCs gives you the best industry exposure and if you are lucky and have maintained good academics score you can get a high paying package too.
In India parents have a desire that their children gets recruited in the government sector. They wanna see them doing government jobs with good salary and ease of work. But it is not necessary that the thoughts of a person and his parents always match. It might be that he or she is interested in something else which has more challenges and adventure. Passion is also something. And it is said that we should always follow our passion. It might be that in a government job he gets a good salary, less stress level and job security but there are more things that can not be ignored. It might be that he or she has a dream, or maybe the office colleagues are much senior to him or her. But we can not deny the fact that if we follow our passion then we can produce 2x results and get more successful in what we do.
Nowadays there are many new career options that have opened new paths for the youngsters. Blogging is one such thing. Blogging has become very popular in past few years and youngsters are already getting attracted towards it. A lot of college students are already running their own blogs and are earning a handsome amount of money. Isn't that cool? Just imagine when your friends must be dependent on the pocket money given by parents you must be making a handsome amount of money from Blogging. There are a lot of teenagers who haven't completed their school yet, but they are earning money more than a person who works in a big MNC.
Don't Miss: The Present Education System of India and Major Changes it Needs
FAQs related to Blogging
What is Blogging?
Who can do blogging?
Can I earn from Blogging?
Can I really earn a living from Blogging?
How much Bloggers earn?
Do Bloggers really earn good?
How to earn from Blogging?
What are the best ways to earn from Blogging?
A brief Introduction of Blogging 
All These Blogging FAQs will be covered in this Article.
Many of you might not be completely aware from Blogging and must be having a lot of doubts about blogging and whether you can earn from Blogging or not. Many of you must be curious as if how to monetize your blog and blah blah..Right?? Don't panic. In this article we will try to cover all the general questions that arises in the mind of a newbie blogger. We will also tell you the best ways to earn money from blogging.
What is Blogging?
Blogging is something that you wanna show the world, basically sharing your own thoughts, your own view on a particular topic. Blog can also be used to create awareness among people.It is basically a medium to share knowledge and information with the world. Well, a blog is nowadays used for different purposes. You can share your poems, art work, your creativity with the world or you can share some interesting stories with the world. It all depends on you. You need to decide what you are good at. Like if you have good knowledge of music, you can start a blog on music and can share some unique information with the world. If you are a teacher, you can start a blog on education and can share career tips and stuff on your blog. Choosing the niche and theme of your blog is most important thing. Don't choose a topic you are not good at, because in near future you may run out of words and your blog will suffer.
How to Earn from a Blog | Sources of Earning for a Blogger
Blogging opens up new paths and sources of earning. If you work with the right strategy and guidance your blog will not be limited to yourself. It will open up new ways of earning. Your blog will become your identity. There is not one channel of earning for a blogger. Let us read about some basic channels of earning and option that a blogger has.Here you go:–
Google Adsense
Google Adsense is one of the popular ways to monetize your blog. But the success of Google adsense monetization depends on a lot of things. The niche you choose, the frequency of writing, the traffic your are generating from your blog and more. This we will discuss in coming article but let's us know talk about how to monetize your blog with Google Adsense. Google loves unique content. You need to apply for Google Adsense and then Google reviews your application and sends you a confirmation mail whether they have approved your blog or not. Though, there are not mandatory rules and strict guidelines for getting Google Adsense approval but there are few things that you must keep in mind before applying for Adsense. You  should make sure that you have atleast 20+ articles, your content should be unique, you should make 4 important pages in your blog: About Us, Contact Us, Disclaimer, Privacy Policy. These things need be checked before applying. There are a lot of bloggers who are earning an very good amount of money. Some of them are earning more than 2-3 lakhs per month. Top Bloggers like Amit and Harsh Aggarwal are earning more than 20 lakhs per month.
Google pays you for Ad clicks, views etc. Ad Clicks generate higher amount of money than views. The more the traffic you generate on your blog, more clicks means more money will be generated. You need to update your blog regularly but make sure that you don't add copied or plagiarised content as it will badly affect your blog. Add fresh content on your blog and share the articles on social media like Facebook, Flipboard, Quora, Twitter etc But you need to focus more on getting organic traffic.
Also Check: CBSE Class 10 Science Extra Questions
Sponsored Posts
Sponsored posts are another method to earn a good amount of money from your blog. Sponsored posts have articles themed on a particular product or service. Top Brands and companies believe that Blog Advertising is a good mode of promotion and marketing as it is the cheapest and long term mode of advertisement and they know the value of Blogs. If you have a an active blog with atleast 15-20 plus DA you will get good offers of Sponsored posts and Guest Posts. Brands pay good for the promotion of their product or service on your blog. In most of the cases the companies hire marketing agents who will contact you themselves. They will mail you their requirements and product or service details. With passage of time your Blog's DA, PA and metrics of your blog will improve and with this the payout for your blog will increase. Believe me this is one of the best sources of earning from a blog but make sure you don't get completely dependent on Sponsored posts alone.
Affiliate Marketing
Affiliates Marketing opens up one more channel of making money if you are blogger or influencer. You can run Affiliates on your blog. Affiliate marketing is already popular among the bloggers and influencers all around the world. Affiliate marketing needs some patience and the right strategy and slowly you will start getting excellent results. There are a lot of bloggers and influencers whose lives have been changed because of successful Affiliate Marketing. Some of the top Affiliates options are Amazon Associates, Grammarly, Namecheap etc.
Brand Promotion
Brand Promotion is one of the easiest methods to earn more from your blog. Top brands keep looking for blogger and social influencers who have a good following. They request them to promote their products on their social media handles and blog. In return they pay you good amount of money and also send you goodies regularly. For ex. if you are beauty or fashion blogger, you can promote beauty products, clothing collection of fashion designers on your blog or Instagram if you have a good number of followers.
Writing for Different Blogs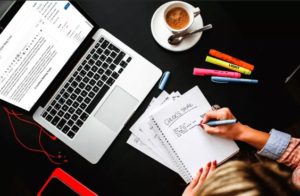 If you writing is your passion then you can make some extra cash by writing some good piece of articles for other blogs. A good writer is always appreciated and people keep looking for good writers for their blogs. Some people run more than one blog and they alone can't handle all the blogs so they keep searching for some good writers who can help them out.In return they pay you a good amount. Facebook has a lot of Blogging groups in which  people keep looking for writers on per project or monthly payout basis. You can join these groups. Some of the popular blogging groups on Facebook are Passionate Bloggers and SEO Experts, Hellbound Bloggers (HBB), Content writers etc. You can also find writing projects on freelancing websites Like Fiverr and Upwork.
Popular Niche for Blogs 
Tech 
Education
Automobiles
Parenting
Travel
Buzz and more….
So, this was all about Blogging. We explained, the basics of blogging, how to earn from blogging etc. If you still have doubts you can mail us at:  [email protected] or you can visit https://techadvises.com/category/blogging/ for all your blogging and SEO queries. Stay tuned with Careeradvice4u for more such articles.
Deepak Kumar is the founder of careeradvice4u.com. He is a Professional Blogger, web designer, and a teacher too. He has done Computer Science from Delhi University and has 8 years of teaching experience. He teaches various subjects upto XII class and above that also. He had in his mind from a very long time to use his blogging passion for the help of School, college students, and other job seekers. Careeradvice4u will bring to you all the information and stuff that you need to shape up your career. He is also the founder of successfully growing tech blog: techadvises.com and also runs his own Web Solutions company, xPress Web Solutions, which deals in all types of web solutions- Web designing, development and Android apps designing.
Latest posts by Deepak Kumar (see all)