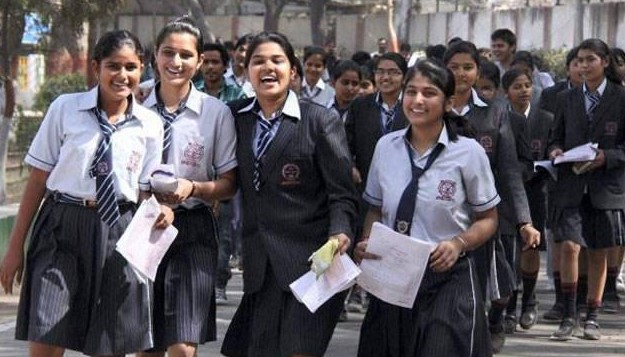 "A News of Relief for Students of Class 10th who have MathO'Phobia!! "    😉 
CBSE: New Policy for Class 10th Board Exams
CBSE has come up with a new strategy to lower the stress levels of class 10th students. CBSE has introduced 2 levels of exam for Maths. From the year 2020, there will be 2 levels, Standard Maths, and Basic Maths. Maths has always been a cause of fear for the students of class 10th. This thing will not be applicable for the students who will appear in 2019 Class 10th board exams. CBSE will introduce this plan from the 2020 board exams.
Levels Introduced for Class 10 Maths Board Exam
Standard Level
Basic Level
The basic level of the Class 10th Maths exam will be for those students who do not wish to opt for Maths as a subject in their higher classes. The other level that is the standard level will be for those who wish to take Mathematics as a subject in their higher classes. The basic level will have simple questions and the difficulty level will also be low whereas the standard level of exam will have a difficult set of questions.
Basic And Standard Level for Class 10 Maths Exam
This step has been taken by CBSE because a lot of protests have been noticed in previous year exams against the difficulty level of Maths exam Class 10th. A lot of students fails every year in the maths exam. Earlier, many of the students have committed suicide just because they could not score well in a subject. A lot of government school students could not keep up with the pressure of this maths exam. And because of a single subject's fear they are not able to give their best in other subjects. The teachers and principals of both Government and private schools have welcomed this new move and are happy with it. Schools also crave to get a good overall result for their institution and this move will help them in achieving it. This will help the students to score good marks in other exams.
Deepak Kumar is the founder of careeradvice4u.com. He is a Professional Blogger, web designer, and a teacher too. He has done Computer Science from Delhi University and has 8 years of teaching experience. He teaches various subjects upto XII class and above that also. He had in his mind from a very long time to use his blogging passion for the help of School, college students, and other job seekers. Careeradvice4u will bring to you all the information and stuff that you need to shape up your career. He is also the founder of successfully growing tech blog: techadvises.com and also runs his own Web Solutions company, xPress Web Solutions, which deals in all types of web solutions- Web designing, development and Android apps designing.
Latest posts by Deepak Kumar (see all)