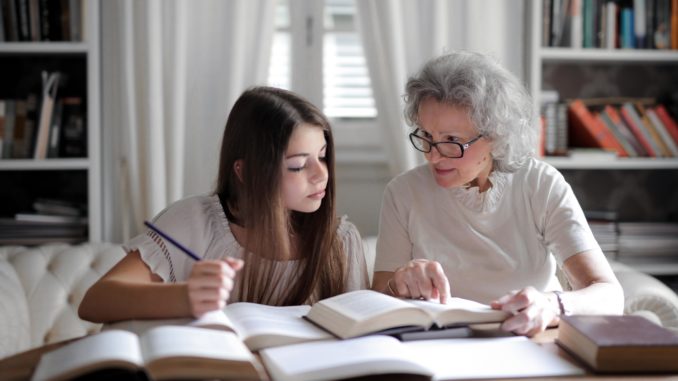 How to Earn 100000/ Month by Home Tuitions
Unemployment has become one of the biggest issues in India. Every year lakhs of students graduate from different universities and colleges hoping to get their dream job.  A  secured and high paying job is a dream of every person. Everyone wants to lead a stress-free and happy life. To lead a happy life you definitely need money. Today in this article we will tell how you can earn 100000 per month by taking home tuitions. Teaching is one of the best professions if you have command over your subjects.
Things to Know Before Starting Your Home Tuition Services
Having Command Over Subjects is Must
Teaching is a profession that can help you to earn a regular income. Teaching comes with a lot of respect.  Teachers are always praised and respected by everyone. If you have command over a subject and you think teaching is something that you love, you must give it a try!  You must make your basics clear before taking up home tuition. You can not start teaching without working on your skills. If you want to teach science or maths, you should remember all the formulas, laws and theorems. Lack of confidence while teaching can put a negative impression on students and their parents. This can be done by revising the concepts. Gain a deeper knowledge of your subject.
The Art of Creating Interest
Having an interest in the subject you are reading is a must. You will never be able to excel in subject if you do not have an interest in it. You must have noticed that some students do well in some subjects but the same student lacks in other subjects. The art of creating developing student's interest in his subject is something that all teachers must possess. You need to teach in a way that students in such a way that they do not find the subject boring or difficult to learn. Learning should be fun.
How to Find More Home Tuitions in Your Area
1. Create a Resume or Teaching Profile of Your Own
You can create a teaching profile of your own where you can share your qualifications, your teaching experience, subjects you can teach and your achievements. You can also share details about the students you have taught till now and their results.
2. Register on Home Tutoring Apps
There are numerous home tutoring apps available nowadays. Register on home tutoring apps as a teacher. You will have to create a teacher profile on them. Some of the apps are free to sign up while some may charge you for registering as a home tutor.
How to Register on UrbanClap as Home Tutor
You can try Urbanclap for your home tuition services. Urbanclap provides you leads for teaching. All the lead notifications are visible in the app itself and you have to revert to them ASAp as there are many teachers who get the lead. Those who revert back first are given preference. After that, you will have to buy the leads by paying for it. You can use your UrbanClap points for buying the leads. Payment can be made by using Paytm, debit or credit cards. When you notify UrbanClap about the lead, a demo will be arranged with the student. A rough estimate of the fee is given by Urbanclap. You can discuss the fee with the parents. Urbanclap keeps changing its models. Earlier it had a model in which you just had to pay for the leads.
3. Sign up on Home Tutoring Websites
There are many websites on which you can create your teaching profile and they will provide you queries on the basis of your qualifications and teaching experience. Enter your basic details, upload your photograph and the first process will be initiated. An agent from the platform will connect with you and will share the remaining procedure with you. You may also need to pay a registration amount initially. The registration amount is valid for 1 year.
4. Promote your Teaching Services 
You can promote your home tuition services by offline and online methods. You can get banners designed for your home tuition services. You can hire labours to get those banners pasted in your area. You can also make use of digital marketing to promote your services. You can make a Facebook page and promote your home tuition services on it, You can run various ad campaigns to do so.
5. Get a Website
You can get a website designed for your home tuition services. A website is a good investment. Its a long term investment and will give you an authority. You can get visiting cards and share your website address on them. Having a website will make you distinct from other people providing home tuition services.  You can share all the courses abd batches available. You can also share the subjects you teach and how much do you charge for different subjects.
6. Focus on Quality
When you get home tuitions your main aim should be to provide quality education to the students. You should never break parents' trust and should give your best. Focus on achieving results. You will automatically start getting more and more leads if you start bringing out results. You should not be too professional and should not hesitate to give some extra time in exams.
So, these were the few things you can follow to earn upto 100000 per month from home tuition services. So, what are you thinking about. Implement these things today and start your own home tuition services. Stay tuned with Careeradvice4u for more such career guidance tips and exam related stuff.
Latest posts by Deepak Kumar
(see all)