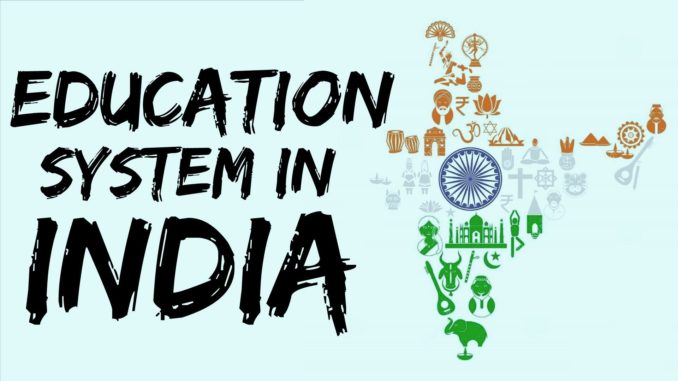 "Education is the real Ornament which enhances the beauty of a nation"
Education is the backbone of a country. The overall development of a nation depends on the education system and the quality of education for its citizens. All the developed and powerful nations of the world focus a lot on the quality education services for its citizens. Today in this post we will talk about the present education system of India and what necessary changes it needs for its overall improvement.
India has seen a lot of progress in various sectors in past few years. Be it Defence, technology etc India is achieving new heights with time. But there is one sector which is not progressing the way it ought to be. The Present Education system of India. Yes, it needs a lot of changes and modifications. How many of you are satisfied with the education system of India. Just ask yourself once, are you really happy with the present condition of the education system in India. Let us check out he problems with the present education system one by one.
In This Article:
Present Education System of India
Problems and Issues in the Education System
Condition of Government Schools
The Importance of Practical Knowledge in Schools
Solution To All the Issue
NCERT Books haven't Changed from past 10 Years
The biggest problem in the present education system is that students are being taught the same syllabus from the same old NCERT books. NCERT have't revised the syllabus and the curriculum. If you pick a science book and go through its front pages you will get to know the book has not changed from past many years, same old books, same old course. What is the purpose of teaching science if you don't make students aware with the new advancements and concepts of science and technology. Schools just focus on mugging up same old stuff and then write them on a paper. Students are thought of more of a storage device. We have hard disks for that purpose! Other developed nations are progressing a lot and they make sure that their students keep abreast with the recent changes and concepts of science and technology.
Also Read: Online Education, Moving Towards Digital Learning
Theory is Focussed more Than Practical Knowledge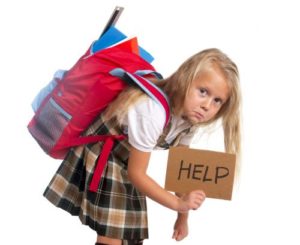 The biggest issue with the Indian Education system is that theory concepts are focussed more than imparting practical knowledge. Students are generally not taught what shall be the practical usage of the concepts they are being taught in theory classes. Many of students keep asking me what's the purpose of the concepts we are taught, where are we going to use it and when?..  This question must have also come to your mind when you were in school. Right??
Let us ask ourselves do we remember the English chapter we were taught 3 years back, or do we remember exactly all the maths formulas which we were taught to us in class 8th or 10th?? We learn concepts, formulas and literature chapters for a grade and then just forget. Only those who have learned it by heart will remember it throughout.. Other developing nations focus more on practical knowledge rather than emphasizing more on same repeated theoretical knowledge. Even if you look around the world all the top companies like Apple, Google etc hire candidates mainly on the basis of their talent and practical skills. I am not saying that their degrees and certificates did not have any role in reaching the apex positions in top companies. Degrees and marksheets have their importance but upto an extent. A time and phase comes in your career when your talent and skill will decide how far you will go….
Also Read: Achievers Hub Institute, Best Institute in Rohini 
Comparison of Students on The Basis of Marks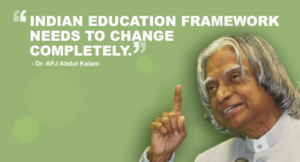 Grades and marks have their importance which can not be ignored but comparing students can sometimes cause loss of confidence in students. Each and every child is special and has some hidden talents. In Indian education system comparison among students is very common. This sense of competition and pressure from parents and teachers can become a big burden later on. And if it continues it may lead to self guilt and loosing the positive qualities and skills too that we possess.
The problem of comparison is very common in our society. You all must have face this issue when you were in school or college. Not all but many parents develop a habit of comparing their children with others when both of them may have different skills and qualities. It can happen that if one student say student A is good at Maths and calculations, the other student B may be good in writing, delivering speeches or sports while A may not have these qualities. So, is the comparison still necessary?? I don' think so!
Remember the time when you used to get your final board results.. Your relatives must have been more interested in knowing your result. They are more concerned for your result, more than their own children. Some of them really care in few cases but in most of the cases they do so to bring you down in front of your parents if you got bad marks in one or more subjects. Am I right??
HOW MANY OF YOU HAVE FACED IT??
Most of the Governments Schools Lack the Basic Facilities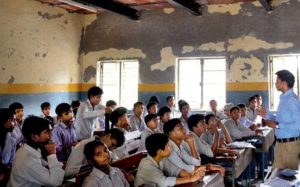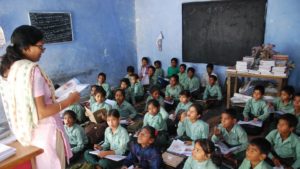 You are lucky enough if you have completed your schooling from a good private school but not everyone is that much lucky! A father of 3 children can not afford to teach all of them in good private schools if he does not have a secure high paying private or government job. He too desires to send his children in a good school but the high fees structure becomes a barrier for him. So he is forced to send his children to government schools.
Let's discuss this in detail..I am not saying that government schools are bad and you should not send your children to government schools. The thing is Govt. Schools still lack a lot of things. Even today most of the govt. schools lack the basic facilities and educational needs. Some schools even lack proper benches, ventilation, safe drinking water. When school authorities should take care of sanitation and cleanliness they lack it..and it can be said by observing the condition of classrooms and washrooms of most of the schools. When teacher should be in classrooms some of the teachers are busy with their gossips in the staff room. It is the duty of teachers to teach basic etiquettes but some of the schools neglect it. If we talk about studies, concepts are not explained with as much dedication as they should be taught. I am not saying that all the teachers are like this. There are few teachers who are really concerned for the students future and the hard work and sense of responsibility of these few teachers only bring out some good results from the Govt. schools.
So, these were some of the issues that needs our quick attention. There are more issues but we will discuss them too in the near future. Many of you must be curious to know the solution for all this and few of you must already be having an idea what needs to be done but are helpless. Right??  Let's discuss the solution in brief. Coming to the first issue, same old textbooks and curriculum. It's high time that the concerned education authorities should change the NCERT books and syllabus or modify it as much as it can be. It may take time but atleast they should take the first step. Second issue, theory is focussed more than practical knowledge and skill development. Schools should focus in realizing the talents of students and should encourage them. Practical knowledge should also be given preference along with theory. After all their career will flourish on the basis of their practical skills when they go for a job tomorrow.
Third, parents should not compare their children and they should understand their child, what he loves to do and should realize his areas of interests and talents. Teachers should also promote students to take up extra co-curricular activities along with theory knowledge. Teachers should give more attention on weak students of the class. Fourth, problem is the condition of government schools. It is in the hands of Government and authorities. They should realize their responsibilities and should bring major changes in govt. schools for a better tomorrow. People in the education services should come up and work for children's future and the INDIA OF OUR DREAMS!!
So, that's all for today. Don't forget to share what you feel about the present situation of education system and what should be done according to you. We will bring more such issues in our next posts. This was Deepak Kumar here to talk about this important issue. Stay Tuned with CAREERADVICE4U.COM
Deepak Kumar is the founder of careeradvice4u.com. He is a Professional Blogger, web designer, and a teacher too. He has done Computer Science from Delhi University and has 8 years of teaching experience. He teaches various subjects upto XII class and above that also. He had in his mind from a very long time to use his blogging passion for the help of School, college students, and other job seekers. Careeradvice4u will bring to you all the information and stuff that you need to shape up your career. He is also the founder of successfully growing tech blog: techadvises.com and also runs his own Web Solutions company, xPress Web Solutions, which deals in all types of web solutions- Web designing, development and Android apps designing.
Latest posts by Deepak Kumar (see all)