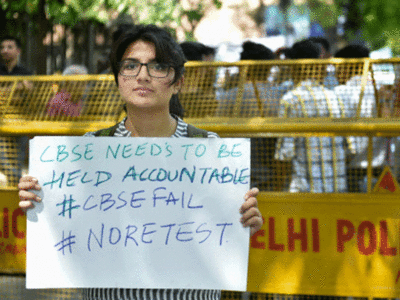 Somehow, now it has become so common that any day, the news of a paper which is held at a national level is being leaked. This year, when the SSC paper got leaked, it had become such a big issue already but this was not something new so some people might have had made their peace with it. But when the news surfed everywhere that the CBSE Economics paper has been leaked, it came as a bigger shock to people as no one was able to believe that this could have been possible. However, CBSE has promised to very soon reschedule the date for the -paper, still, the question remains unanswered that has our education system now has stooped down to such low levels and that the online hacking has become so easy that the future of millions of students in India is at stake?
The CBSE board on March 23 announced that they shall be rescheduling the exams of Class 10 – Maths and of class 12-Economics as the question papers of both these exams have been leaked. And this came as a huge shock to everybody who believed in the education system and the online security religiously. Crime Branch officials said that on March 23, the CBSE had received a fax from an unknown source, which had a complaint stating that Vicky, who runs the coaching institute in Rajendra Nagar, is involved in the leak of the question papers. The complaint also said two schools in the area were involved in the leak.
Also Read: How To Score Good Marks in School Exams
Who is Responsible, Students or CBSE??
Sources say that the complaint was then further forwarded to the CBSE regional office which is in New Delhi the very next day after initial investigation and then the office had sent a copy of the complaint to a police inspector simply via WhatsApp the same day. After that, on March 26, an unaddressed envelope which had four sheets of handwritten answers of the Economics exam held on the day was further delivered to the CBSE academic unit at Rouse Avenue.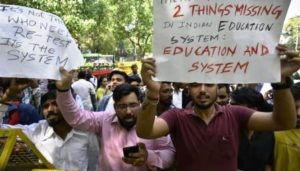 This all actually questions how safe and meaningful has our education system has remained now. When every year, these examinations are held and this decides typically the fate of so many students careerwise, still if these exams can get leaked, it actually blots the whole education system and its meaning. It's the appearing students that have to suffer more along with the constant pressure of almost 1 month when they have their examination. Now to sit back and wait for a new date to reschedule their examination is actually more tiresome and stressful.
Don't Miss: Importance of Time Management for Students
Online privacy is really very important. In the age of the digital media, it is really very important that no one is so easily accessible to these files that are not just related to one company or a person but rather to the students of the whole nation. In such cases, it feels like working so hard seems like a waste. If such important national level examinations not just at the school level but at higher levels can get leaked so easily, how can the Govt. give anyone the security of a safe future and a blessed career.  However, after the leak, CBSE has said to electronically code the papers but what ensures us that this new strategy of theirs shall not be a fail again and that no further leaks as such would be possible.*
Deepak Kumar is the founder of careeradvice4u.com. He is a Professional Blogger, web designer, and a teacher too. He has done Computer Science from Delhi University and has 8 years of teaching experience. He teaches various subjects upto XII class and above that also. He had in his mind from a very long time to use his blogging passion for the help of School, college students, and other job seekers. Careeradvice4u will bring to you all the information and stuff that you need to shape up your career. He is also the founder of successfully growing tech blog: techadvises.com and also runs his own web designing company DivWebs which deals in all types of web solutions- Web designing, development and Android apps designing.