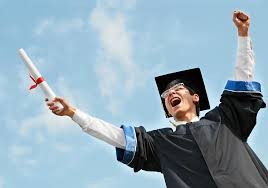 How to become a Successful Student: 7 Good habits for students
How to become a Successful Student:   Education, as we all know, is absolutely indispensable and of utmost significance.The load to keep up with the hassle causes a great havoc inside the students, the constant anxious hunt for getting A's and trying to manage their social lives just as well deprives them of both.being a successful student isn't being "all study and no play" it's about giving equal time to both. It may seem perplexing but on the contrary, it is a simple quest of being able to commit to a schedule.In this article, we're going to furnish you with tiny yet mighty tips !!! that will help you reach what right now may seem like utopia. Today we will talk about How to become a Successful Student. We will tell you the 7 most useful tips for Students and 7 successful student habits. Are you ready to learn How to become a Successful Student??
7 Useful Study Habits to Become Successful in Student Life
In this section, we are going to tell you the 7 Good habits for students and 7 tips on How to become a Successful Student.
So, Are You Ready!!
7 Guaranteed Tips for Success, by Experts:–
1- Make your studies a priority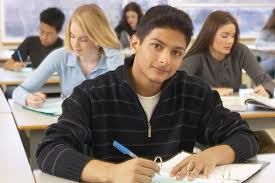 Let us talk about the first and foremost step on How to become a Successful Student. Prioritising is an extremely crucial step in your quest to success.Making your studies a priority does not mean for you to totally abandon your social life ,it's about making a schedule and sticking to it ,about making time for both, yet knowing what is important when (prioritising), for example – increase your study hours when your exams are coming or take a break from studies when you think you need time.Prioritise what's important and what's certainly not.
Also Check: Importance of Time Management for Students/Professionals
2- Punctuality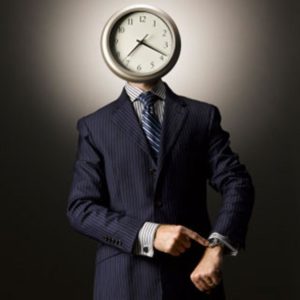 The second tip for How to become a Successful Student is Punctuality. Punctuality is as necessary for a student as it is for an employee.Start working a little before time if you cannot judge how much time a certain assignment is gonna take you to complete, self-study last minute hassle leads to anxiousness as well as poor quality work.Be regular with your classes, listening properly in a class does better than self-study.
3- Work honestly
The third useful tip on How to become a Successful Student is Working Honestly. Copying assignments and homework is a big no, try doing them on your own, even if you don't get it entirely right the first time, seem, keep trying and finish them yourself.cheating in an exam, no matter how appealing it seems, should not be an option.while cheating from other's may seem like a tiny and easy task, the damage you're doing to your mind is gigantic. You're restricting your brain's ability to think, to perform, just copying answers without even reading a word won't do you any good in the long run.
Wait!!! The List is Not Over …..
4-Stay focused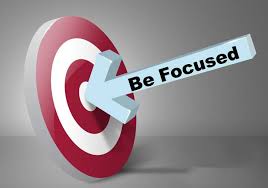 Next, tip on How to become a Successful Student is to STAY FOCUSED!! Always Stay focused on the task at hand.If you're not good at focussing on one thing for a long period of time without having your mind wander off on some unconventional island with mermaids and what not, try building up your focus, you can do so by focusing on something for shorter periods at first and then accordingly increasing the time.take breaks then and now to freshen up your mind and regenerate the energy.Long study hours with full focus are just what you need.
Also Check: CBSE Sample Papers 2013/2014/2015/2016 for Free Download 
Don't Miss:  Download BCA Last year Question Papers Free
5- Stop comparing yourself to others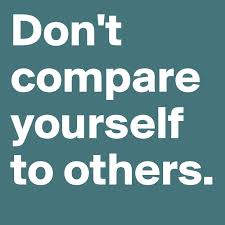 The fifth useful tip on How to become a Successful Student is to Stop Comparing with Each Other. Success isn't an answer to some baffling mathematical question written down on a piece of paper, it's a variable, different for everyone. It defines your utmost capabilities, be it in any field. By Carrying a big mountain of self-doubt on your back while on your quest to success which happens to be a steep hill ,you're only endangering it.so stop comparing yourself with others, stop thinking about what anyone has to say and focus on what you should be doing to succeed.
6- Work on making incremental progress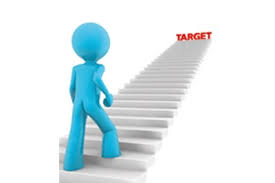 Don't expect a dramatic increase in your grades at the first go. You'll have to work on it little by little. Improve your grades, go from a C+ to a B- and then an A-, go easy on yourself, and avoid disappointment. This was the sixth useful tip on How to become a Successful Student.
7-Build interest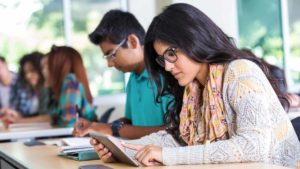 Being a successful student isn't about getting all A's with just mugging up everything. It's about taking interest in what you study, try looking at things differently, look for small details, research more about spellbinding things you hear about in the class, enrich your knowledge beyond your books, create a passion for what you read, gain something from everything you read.Don't just read, learn.interpenetrating interest with studies would lead to definite success. This was our last very useful tip on How to become a Successful Student.
This was all about the 7 useful tips for students. These 7 tips for school and college students will help you understand as How to become a Successful Student. You now very well know how to excel in student life. This was Farheen Siddiqui here to talk about How to become a Successful Student. If you have any queries you can ask me via the comments section below.
Deepak Kumar is the founder of careeradvice4u.com. He is a Professional Blogger, web designer, and a teacher too. He has done Computer Science from Delhi University and has 8 years of teaching experience. He teaches various subjects upto XII class and above that also. He had in his mind from a very long time to use his blogging passion for the help of School, college students, and other job seekers. Careeradvice4u will bring to you all the information and stuff that you need to shape up your career. He is also the founder of successfully growing tech blog: techadvises.com and also runs his own web designing company DivWebs which deals in all types of web solutions- Web designing, development and Android apps designing.