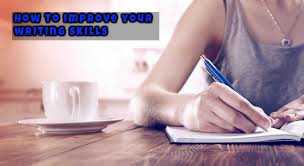 Having good writing skills have become really important nowadays. We all need to write something or the other, be it an official letter to an authority or Government department or an essay in our school or college. And if you are a blogger or content writer then you must be knowing the importance of possessing some good  writing skills. Being a blogger you need to make sure that people love what you write and they get so much impressed by your piece of writing that they love to visit again and again. If you own a blog, then you must be knowing that you need to publish fresh and high quality, informative content on a regular basis.
People in my group keep asking me as how they can improve their writing skills and how to write a good article or an appealing piece of content. So,today, in this post we are going to discuss some of the best proven methods so as to improve your overall writing skills.
How To Improve Your Writing Skills
Read Newspapers especially the Editorial Section
Newspapers, apart from a good source of knowledge and information newspapers can help you a lot. First of all, if you  develop a habit of reading newspaper daily then it will help you to improve your general knowledge and keep you aware of the things happening around the world. It will also help you to improve your GS or GK section in competitive exams. Secondly, if you read the editorial page of the newspaper it will help you to improve your writing skills, increase your vocabulary. You should daily read the editorial page in which the editor directly shares his thoughts on various topics and subjects. You must learn from the way they write and article and how they create a good piece of content. This way you get aware about various facts and things happening around. After some time you will yourself notice a tremendous change in your writing and communication skills. You will be able to write a good piece of content on a random topic if you stricly follow the habit of reading. So, from today onwards develop a good habit of reading newspapers if you don't. You can go for any one of the below mentioned newspapers.
The Hindu
The Times of India
Hindustan Times
Buy Some Good Grammar Books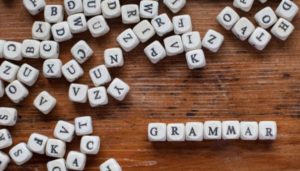 If you have passed out from a good private school then you must be having a good base (in most cases). Generally this is not the case with students who don't get a chance to study in a good private school or those who have studied from a Govt. school. I am not saying that government school students can't have good writing and communication skills in English. But those students who did not get a chance to communicate with each other in english, face a lot of problems when they reach university level or whenever they are asked to write something. So, if you also face this problem then you can buy some good Grammar books for yourself. The usage of bad grammar in your content can put a bad impression on your readers. Hardly, they will wish to visit your website again. You can check it yourself, look out for some very popular sites of education or any other niche. You will hardly find any grammatical mistakes in their articles. You should have a good command on grammar topics. Some of the most important grammar topics that you must master are Tenses and verbs. Tenses help you to frame good and error free sentences. You must also go through the 8 parts of Speech of English. You can buy the following books if you want to improve your grammar and writing skills.
Word Power Made Easy by Norman Lewis
English Volume 2 for General Competitions by Neetu Singh
You Are a Writer (So Start Acting Like One) by Jeff Goins
Bird by Bird: Some Instructions on Writing and Life by Anne Lamott
Read Online Sources 
The reason behind a classy piece of writing is the reading habit of the author and his or her efforts. He or she must have surely must be having a habit of reading. Before you start writing something it is important to have a sound knowledge of that subject. There a lot of online sources like forums, discussion websites, blogs on various topics. You must read them to improve your writing skills as well as to gain some knowledge about the topic on which you wish to write. Ex.  if you are a tech blogger or runs a tech website then you can read various tech blogs like www.labnol.org, www.shoutmeloud.com, www.techadvises.com etc. Flipboard, Quora and Medium are some excellent examples of online reading sources.
Flipboard
Flipboard is basically a collection of magazine where authors and publishers from different parts of the world share their best piece of content. It is a superb source of information and knowledge on Tech, Education, Career, Medicine, Health, Science and Blogging. You can make your own magazine on Flipboard app if you are a blogger or publisher. You can then easily add stories to your magazine. You can also follow other magazines on Flipboard. Flipboard app is available on Google PlayStore.
Quora
Quora is another excellent source of information and discussion forum for various topics. It is basically question and answer forum on which you can find answers from topic experts and others. You can ask your questions too. If you run a blog or website then you can find answers on various topics. This will help you  to make your blog or website more informative. You will also get to find some good articles from field experts. So, sign up for Quora today. I also have a Quora account where I have shared a lot of information on Tech, Blogging Guide, SEO, Education and career. If you wish you can follow me on Quora from here
Medium
Medium is also a place to find information and write ups on various topics. You can choose your areas of interest or topics which attracts you the most. For ex, if you are a tech freak, then you can select topics like Computers,Programming, Technology and all. You can learn to write from the articles on Medium. Learn the format to write a good articles, how to use a good vocab in your content and much more..
Make a habit of writing something everyday
Now it's time to do something practically. Your daily routine can be hectic if you are working in an office. But, you need to add the habit of writing something in your daily routine. Weekends are the best if you are too much occupied by office work on weekdays. If you are a college student then I hope you can manage atleast an hour from a day. Afterall, it's all for your own benefit only. Right? Choose a topic in your mind and start writing on it. In the initial days, you may not find your writing that much good but slowly and gradually  you will notice that you are improving. Just keep in mind that you don't have to give up to laziness and have to follow this routine. Good luck!
So, these were the tips and strategies you can follow to improve your writing skills. Now, we hope that you have clearly understood as how to improve your writing skills. Don't forget to share  this article with your friends if you like it. If you have anything to say, you can communicate with us via the comments section below. Stay tuned with Careeradvice4u for more such educational articles, grammar topics, Govt. jobs and sarkari naukri exam notifications.
Deepak Kumar is the founder of careeradvice4u.com. He is a Professional Blogger, web designer, and a teacher too. He has done Computer Science from Delhi University and has 8 years of teaching experience. He teaches various subjects upto XII class and above that also. He had in his mind from a very long time to use his blogging passion for the help of School, college students, and other job seekers. Careeradvice4u will bring to you all the information and stuff that you need to shape up your career. He is also the founder of successfully growing tech blog: techadvises.com and also runs his own web designing company DivWebs which deals in all types of web solutions- Web designing, development and Android apps designing.