Why Is Time Management So Important for Students!!
Time Management:   About 450 years ago Baltasar Gracian enunciated something that is yet assuredly undeniable and compelling" All that really belongs to us is TIME; even he who has nothing else has that". We live in an age where we've been gifted with everything including an infinite wealth of information, connections and resources at our fingertips, thanks to the internet and smartphones.but what we can possibly never have is the abundance of time. To be able to focus your attention on being more productive while amidst excessively compelling social media is one crucial task.according to a survey an average student checks his phone every 10 seconds for absolutely no reason. In this post, we will talk about, What is Time Management and importance of Time Management for students. After reading this, you 'll learn how effective Time Management will help you attain success for sure.
In this post:-
Time Management
What is Time Management
Importance of Time Management for Students
Ways for Effective Time Management
Time Management Skills
How do I manage my time better
How to Manage time: Time Management Ways
Time Management Techniques
Effective Time Management
Also Check: Sandeep Maheshwari Motivational videos app
Also Check: Google Fitness App for mobiles
What is Time Management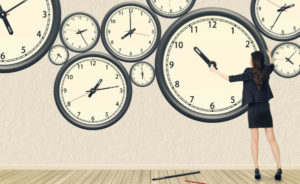 Time Management:  The growing significance of Time Management is therefore much obvious and indisputably urgent, especially among students. Time Management is the thinking skill that helps students and adults to prioritize tasks and accurately judge the amount of time needed to complete them. Time Management helps them complete activities in a timely fashion, and learn to manage and stick to a schedule. Time Management often involves students monitoring their own efforts and actions, having an appropriate sense of urgency to complete assignments, and having the ability to efficiently follow step-by-step procedures. Efficient usage of time can build or wreck a student's future. It's not as perplexing as it may seem at first, the first step would be introspection, The need and The will are two major factors in the process, and for a matter of fact, Time Management isn't something you should do but something you must do. Now have a look at the importance of Time Management for Students.
 Importance and Benefits of Time Management for Students
Importance of Time Management:    No matter how you slice it, there are only 24 hours in a day.This applies to you and everyone around you, the kid who always tops the class, the boy who uses most of his time painting stuff, the girl you can't stop looking at ! Everyone. How you use these 24 hours is what will define your present as well as future, planning your time priorly, will reduce stress and lead to success. Effective Time Management allows individuals to assign specific time slots to activities as per their importance, students shouldn't just plan their time for studies and assignments but also assign plenty of time for other activities that enhance their creativity and knowledge.
Also Check: Basic Health Education and Disease Care Tips
Time Management is as important for your personal life as it is for your career success, Time Management teaches you how to manage your time effectively and make the most of it.With proper Time Management, you'll be able to give time to your loved one's hence improving your real social connections rather than being a virtual maniac.while Stress, distress, urgency everything will be things of past. So, Time Management is the most important thing for success.
Also Check:  IBPS RRB: Selection Process, Application Fee and Last Date
Also Check: SSC Notification, Apply for Stenographer vacancy 2017
How do I manage my time better: Time Management
A student's life consists of various challenging and exciting facets, which often leads to distress, anxiety issues or even depression, an easy and reliable way to get rid of these obstacles is to planning and focus your attention. Time Management will reduce all this. Planning about where you just be focussing your attention is everything you need. Media companies know this and use it to their advantage. Headlines that trigger feelings of uncertainty make you look. That's why they're written that way. And when they have your attention, they make money. And guess who loses? Your dreams. If you want the best of everything in life, the skill of eliminating what you don't want is critical.
Start by asking yourself a simple question: Do you use your phone as a tool to advance your goals and make money, or is your phone using you?
Every time you catch yourself mindlessly scrolling through your Facebook News Feed, remind yourself that you are the product and your attention is being sold. Don't let anything take up your attention for nothing, focus on what you really need to pay attention to, not just your studies and academics, tho they should be your first priority at all times, but also your family and other important people.Learn to Prioritise, things and people that are important to you, that's where you should be focussed on. This way you can learn Effective Time Management.
Must Read: Disadvantages of Smartphones Addiction in Student's Life
It's rightly said that "time and Tide Waits for none" if utilized decently, time would never be an obstacle forbidding your success, if abused will lead to your destruction, the Choice is always yours.
This was all about Time Management, why is Time Management important in Students life, effective Time Management. You learned how to manage time better and best Time Management techniques. Don't Forget to share this useful article with your friends so that they also learn effective Time Management.
Deepak Kumar is the founder of careeradvice4u.com. He is a Professional Blogger, web designer, and a teacher too. He has done Computer Science from Delhi University and has 8 years of teaching experience. He teaches various subjects upto XII class and above that also. He had in his mind from a very long time to use his blogging passion for the help of School, college students, and other job seekers. Careeradvice4u will bring to you all the information and stuff that you need to shape up your career. He is also the founder of successfully growing tech blog: techadvises.com and also runs his own Web Solutions company, xPress Web Solutions, which deals in all types of web solutions- Web designing, development and Android apps designing.
Latest posts by Deepak Kumar (see all)