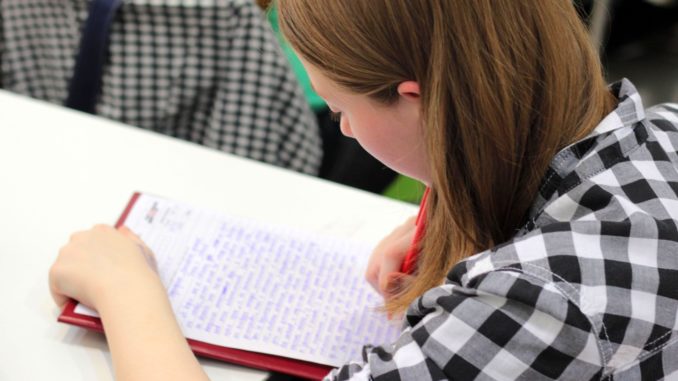 Mindset of an IAS candidate
IAS is one of the toughest exams in India. It's also considered the mother of all exams. Three stages of the exams Prelims, Mains & Personal interviews makes it even harder. But, this job comes with the utmost respect in society. Rewards are so lucrative that it is very hard to resist the temptation of being an IAS officer. It doesn't only give you job security but a much-respected position in society.
Being an IAS is very pleasing to ears but the reality is very different. You probably need to study 8+ hours every day for 2-3 years. The syllabus is so vast that it seems like an impossible task to complete it. And, interviewers can ask any question related to your subjects. So how do you prepare for this tough exam?
If you see the interview of the toppers then one this is common in each one of them. Discipline and mindset. They followed a rigorous study program and always avoided every deviation & distractions.
Also Check: 5 Top Benefits of a Government Job
I have personally visited Mukherjee Nagar in Delhi, the biggest hub of IAS aspirants in India. There I witness the importance and severity of this exam. There are numerous coaching centers in Delhi which provide quality examinations. If you want to know about the best IAS coaching then we can certainly guide you. But as I said, you need a winner mindset to crack this exam.
I have personally seen students studying continuously for two days in one stretch and also they are studying in best IAS coaching in Delhi but do they clear the exam? I would rather say it's very subjective.
Studies only can't get you a Civil Services job. Overall, attitude plays an important role in being selected in the IAS exam. What differentiate between winning and losing is your mindset. If you let your emotions guide you then it's very hard to get any job done.
As you eat good foods to keep your body healthy, you also need to feed right data points to keep you mind healthy. In this technological advancement era, information is everywhere and you can access it with a tip on your finger. This abundant supply of information is distracting us big time. What should you do to feed your mind the right attitude and mindset?
Avoid Usage of Mobile phone 
It may sound a bit unrealistic but it's the right strategy. Usage of Mobile has increased and frequent notifications drives us to check our phone which results in unproductive time.
Stick to your 1st why 
Think of the first reason why you wanted to become an IAS officer. This is the reason you started preparing for IAS. Now, with some year of preparation, you feel like you have made wrong decisions. It's not that. To counter this problem, write your first reason for being an IAS and paste it on the wall where you could see it all the time.
Avoid Negative discussions
People often get distracted by Negative discussions and even sometimes you closest friends or relatives become negative if they don't see any outcome despite your hard work. This is a make and break situation. Avoid such discussion because these discussions can impact your mindset in a big way.
Talk to yourself once in a week
You get so mugged in studies that you often forget to talk to yourself. You already know what is best for you so don't forget to take suggestions from yourself. It works like magic. Try it and see the results.
Right Planning & Strategy
Right planning is very necessary. Here you could take help of coaching centers. However, it totally depends on you. There are mainly two hubs in India for IAS preparation, Delhi and Bangalore. You could get admission in best IAS coaching in Bangalore or Delhi. Here, you meet national level competition and understand how much you need to work to secure a job in civil services.
There is a famous quote and I closely relate to it.
"If you think you can do it then you can; if you think you can't then you can't. In both conditions, you are right."
So have a clear mindset and attitude. Your result depends on your intensity. Always remember, you just need 1 place amongst the qualifiers then your whole dynamics of life get changed.
Latest posts by Deepak Kumar
(see all)